---
---
HUFF DEEP DELTA 8 VAPE DISPOSABLE
Huff's Deep's exceptional Delta 8 distillate is available in a pre-charged vaporizer. This Huff Deep Delta 8 vape disposable is ready to use right of the box.
These vape disposables contain 850mg of Delta 8 THC oil. A 600maH pre-charged battery, gives cannabis users a life span of 800 puffs. These D8 disposables is one of the most flavorful and convenient ways of consuming a serving of Delta 8 THC.
Available in 5 strains of Blue Dream, Gelato, Maui Waui, Purple Punch, and Skywalker OG.
Product Features:
850mg of D8 Distillate

1 Disposable Vape Pen Pre-Charged and Pre-Filled
1mL Liquid Tank
Third party Lab Tested 
Less than 0.3% Delta-9 THC
Click here to view Lab Reports.

Ingredients: Delta-8 Distillate, Natural Terpenes
Recommended Use: Consult with a physician before using this product.
Warning: Must be 21 years of age. Do not use this product while pregnant or breastfeeding.
When Using This Product: Do not drive or operate heavy machinery. 
Delta 8 goes by many names, such as delta-8, Δ8 THC, D8, and Delta-8-THC. It's still a new compound among those who consume THC or weed for recreational purposes. That may seem illegal, but you will be surprised to know that Delta 8 comes from federally legal hemp and is protected under the 2018 Farm Bill.
These statements have not been evaluated by the food and drug administration and are not intended to diagnose, treat, cure or prevent any disease. Void where prohibited by law enforcement. Sale to persons under the age of 18 are prohibited as well as in the state of California.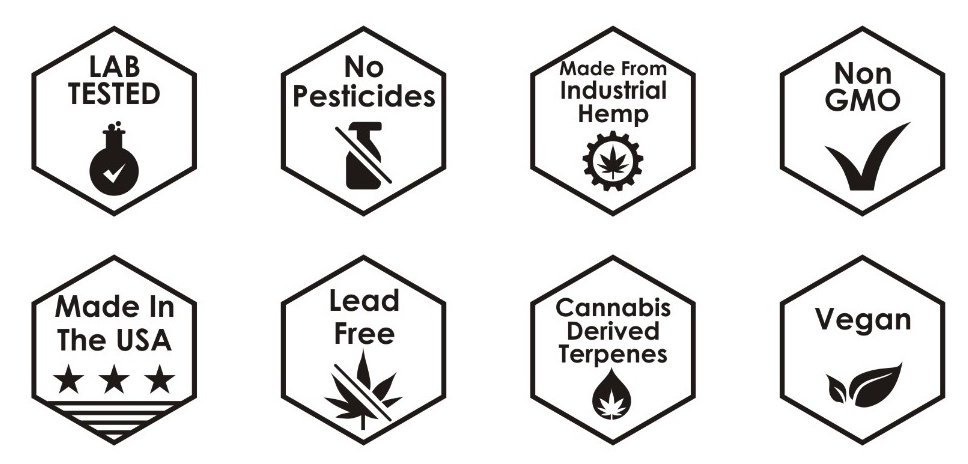 ---